With an unrivalled reputation for service and attention to detail, every guest who stays at a Mandarin Oriental hotel is important to us. The award winning advertising campaign, which launched in 2000, simply and elegantly connects the Group's well recognised symbol – the fan – with international celebrities who regularly stay at the hotels and are true fans of Mandarin Oriental. Find out why these unique individuals think our hotels are extraordinary, and enjoy the stunning photography and videography created by the late, great celebrity photographer Patrick Lichfield, and more recently the award-winning photographer, Mary McCartney. All of our fans are thanked for their participation in our campaign with a donation from Mandarin Oriental to the charity of their choice.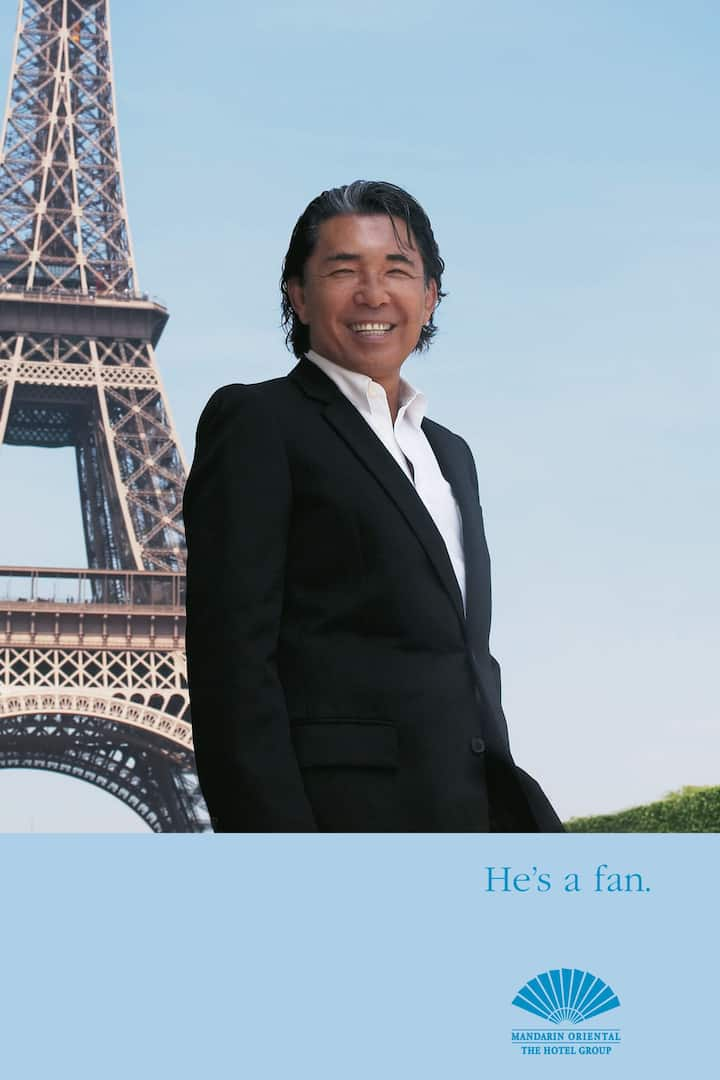 Kenzo Takada
Fashion Designer
Fashion designer Kenzo Takada is renowned for his contribution to the world of fashion.
Kenzo has been decorated with numerous accolades for his services to the fashion industry, including an Ordre National de la Légion d'Honneur and a lifetime achievement award from the Fashion Editors' Club of Japan.
Kenzo was photographed in the Japanese garden of his apartment in Paris. When travelling, he loves staying with Mandarin Oriental, as the "quality and excellent service" never fails to impress him.
Kenzo's charity of choice is Ensemble Contre le SIDA.
International Supermodel
Jerry Hall is one of the world's most iconic and famous supermodels. She has graced all the most prestigious catwalks and magazine covers.
Jerry has also had a career on the stage, featuring in West End productions of High Society and  Popetown as well as a Broadway production of The Graduate.
When travelling to Asia, Jerry often steals away to Mandarin Oriental, Bangkok's renowned spa.
Jerry's charity of choice is YCTV Foundation.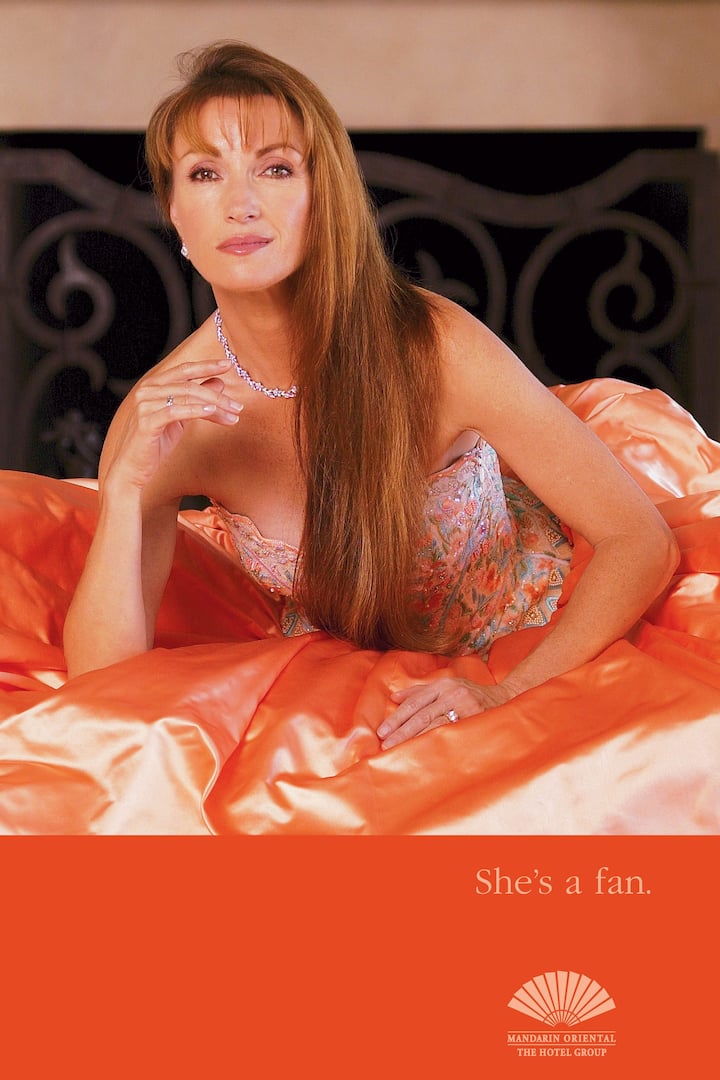 Jane Seymour
Actress
Jane Seymour is best known for her roles in James Bond Live and Let Die, East of Eden and Somewhere in Time. She has won two Golden Globes, an Emmy and has a star on Hollywood's Walk of Fame.
In 2000, Jane was made an Officer of the Order of the British Empire for her contribution to the entertainment industry.
Jane and her family love to travel around the world and whenever she can, she makes Mandarin Oriental her second home.
Jane's charity of choice is City Hearts.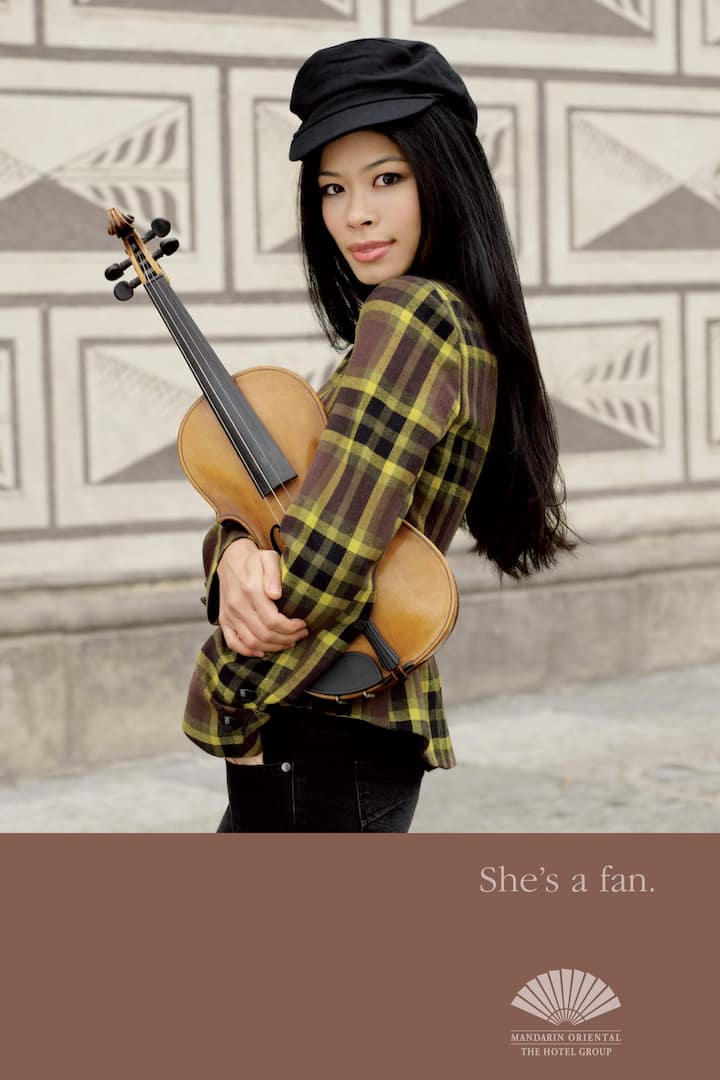 Vanessa Mae
Violinist
Violinist Vanessa Mae is the youngest player to have recorded both Beethoven and Tchaikovsky concertos, aged thirteen. Vanessa released her first album The Violin Player when she was 17 and has since gone on to sell millions of albums worldwide.
Vanessa has performed at countless concerts and ceremonies including the 2002 Winter Paralympics and appeared on Janet Jackson's double platinum album The Velvet Rope.
Vanessa is a fan of the "impeccable service" and the "beautiful spas" at Mandarin Oriental as they help her to relax when on tour around the world.
Vanessa's charity of choice is the RSPCA.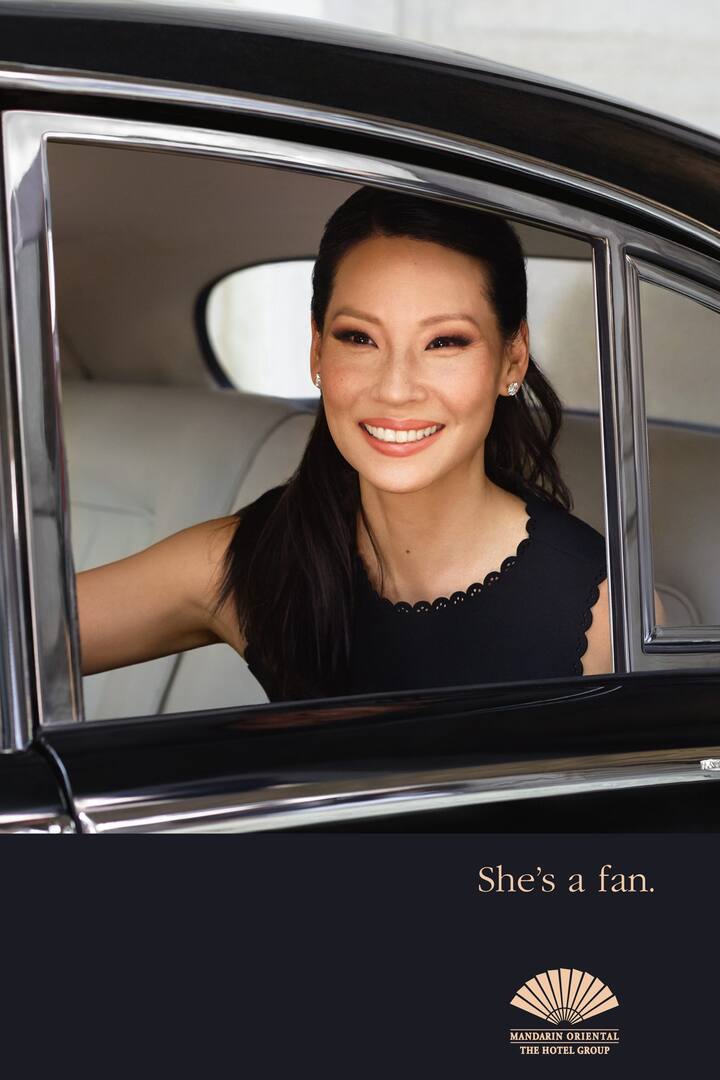 Lucy Liu
Actress
World renowned actress Lucy Liu was born and brought up in New York.
She is probably best known for her all-action roles in Kill Bill and Charlie's Angels as well as her TV performances in Ally McBeal and more recently as Dr. Watson in the Emmy-nominated Elementary.
Away from the screen Lucy is a celebrated painter and photographer.
Although a keen traveller, she is a regular visitor to Mandarin Oriental, New York, where she really feels at home, loves the Chinese breakfast and thinks the "view is spectacular".
Lucy's chosen charities are UNICEF and BAM: Ignite.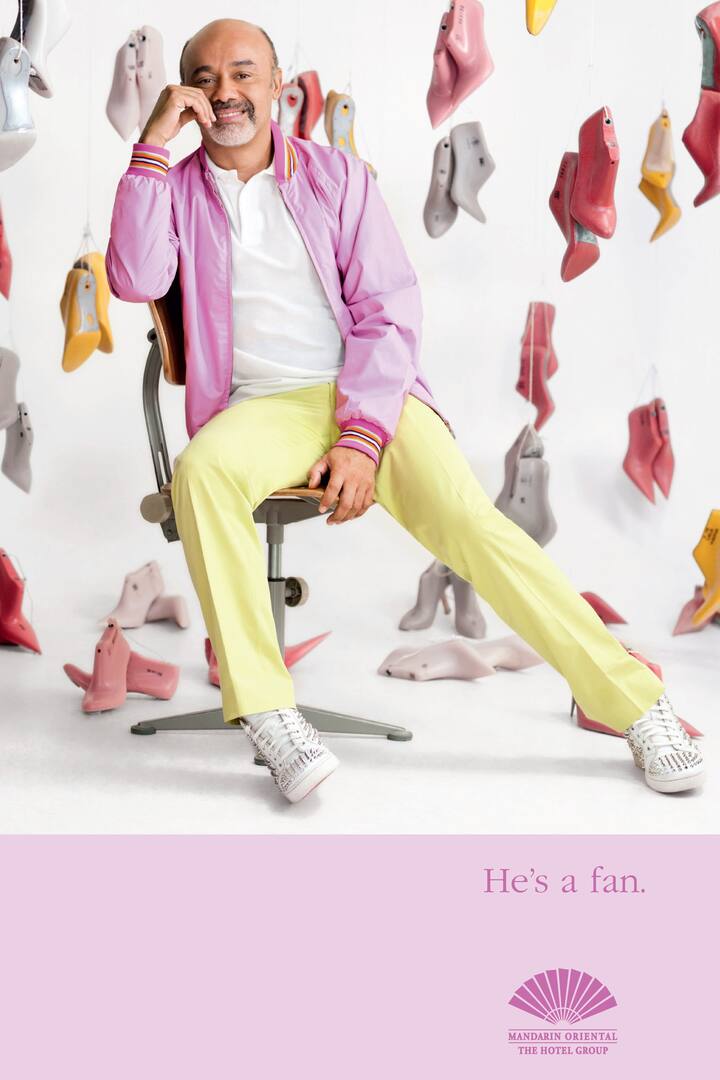 Christian Louboutin
Shoe Designer
Christian Louboutin is one of the world's most revered and famed shoe designers. Renowned for his signature red-soled shoes, his fans include Princess Caroline of Monaco, Madonna and Marion Cotillard to name but a few.
Christian was photographed in his atelier on Rue Jean-Jacques-Rousseau (not far from Mandarin Oriental, Paris). When travelling abroad Christian appreciates the quietness and 'exoticism' he finds at Mandarin Oriental hotels. His favourite is in Bangkok, as "the light inside the hotel and by the river is so special, it feels like you are in a novel".
https://www.mandarinoriental.com